Impact-induced hardening in dense suspensions
What exactly happened when a person is able to run on top of a dense suspension? We perform a particles-based with free surface simulation that unveils the microscopic mechanism behind the impact on dense suspensions. For a simple free-falling impactor setup, we observed a strong hardening of suspensions that can make the impactor rebounds. We also find a power-law relations between impact velocity and maximum force on the impactor. From our simulations, we found that rebounds only take place when there is a percolating force chains from the impactor to the bottom plate. A phemenology is then proposed to explain the above pictures.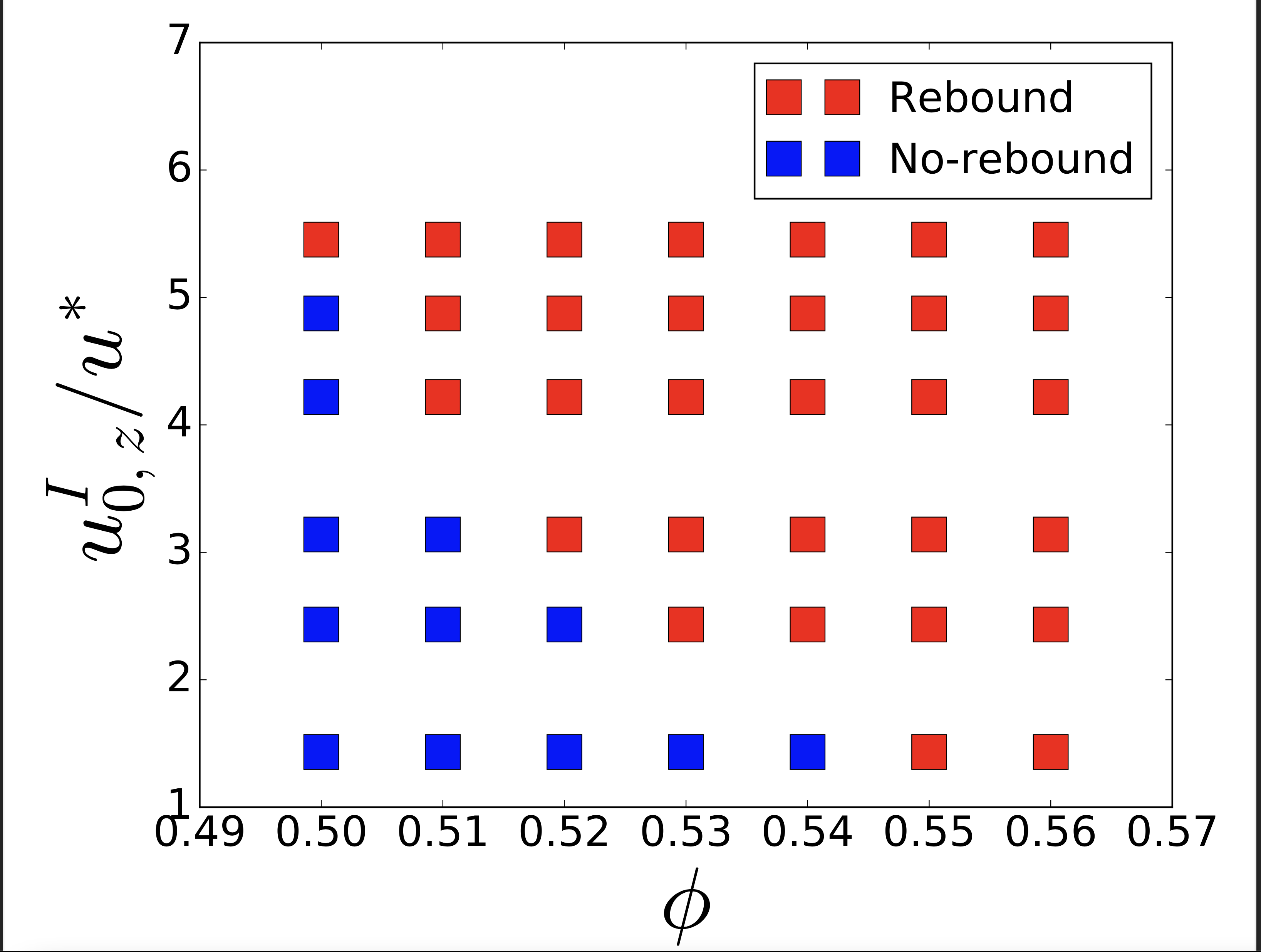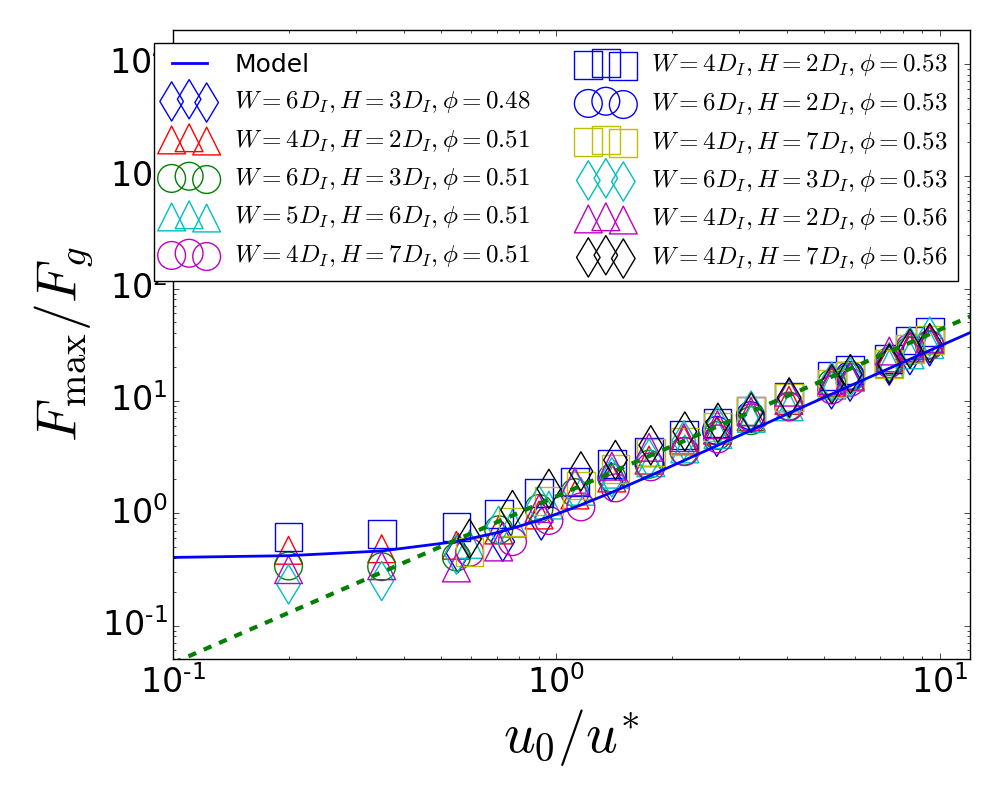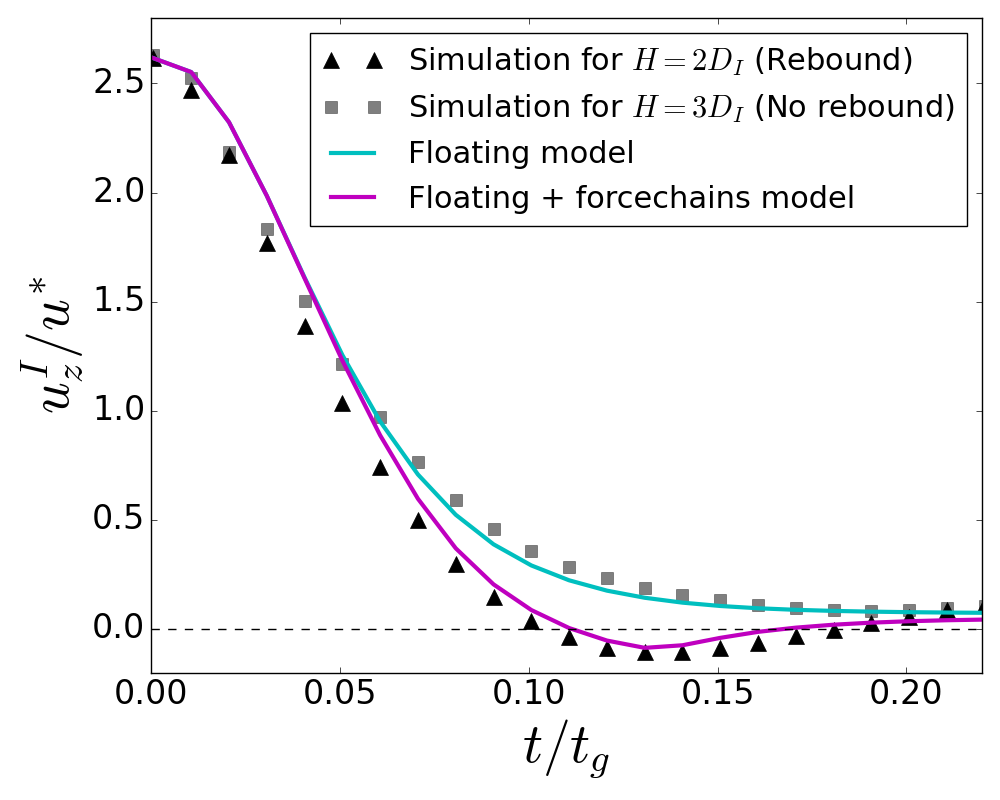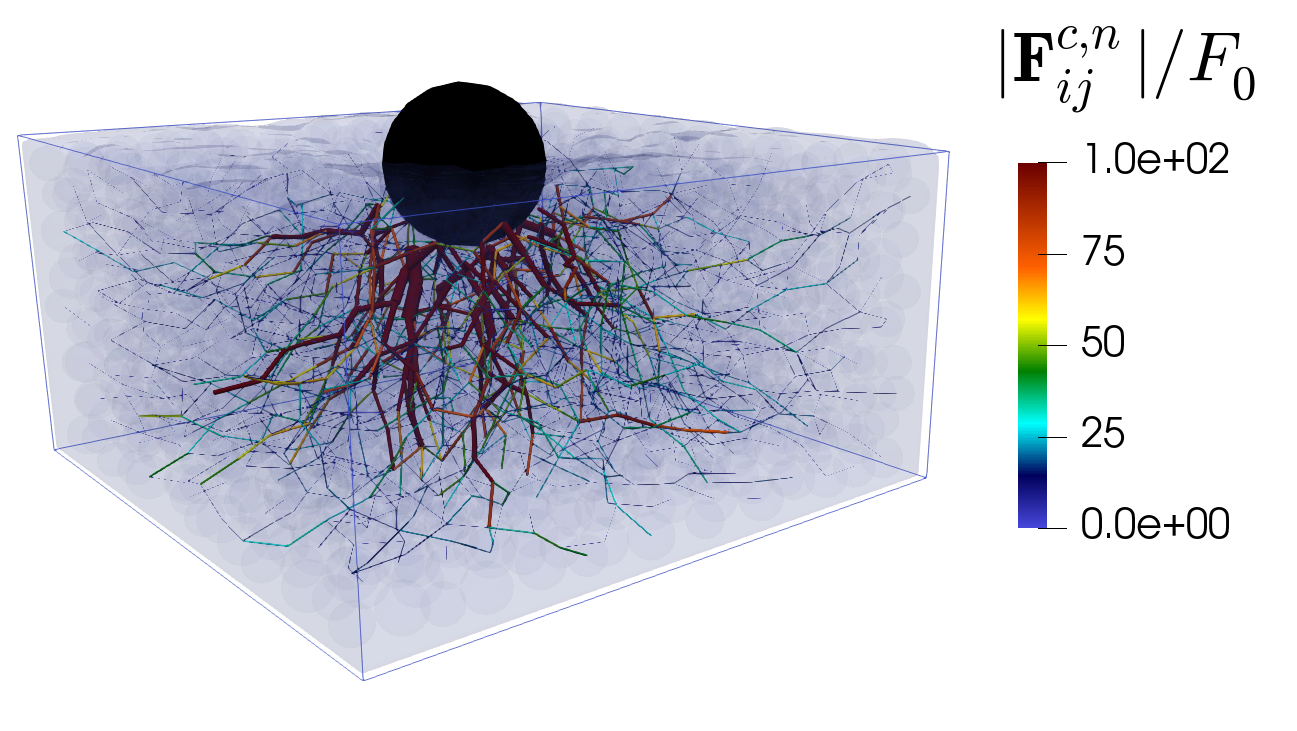 Under collaboration with Hisao Hayakawa.